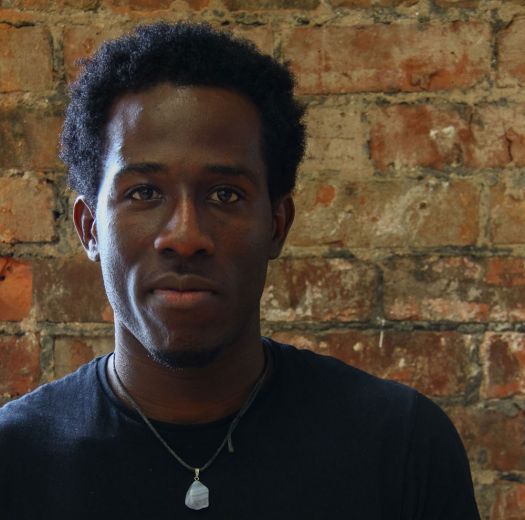 Nathan Carter-Dale wins Laurence Olivier Bursary
19 September 2016
School of Theatre student says the bursary is a 'tremendous help'
Manchester School of Theatre student Nathan Carter-Dale impressed a panel of judges with his performance to secure the prestigious Laurence Olivier Bursary. With his win, Nathan joins the ranks of established actors such as Ewan McGregor, Bryony Hannah and Paterson Joseph, who were all previous recipients of the Bursary.
The Laurence Olivier Bursary is a sum of £7,500 given to students to provide financial support during their time at drama school. Overall the bursary was awarded to 19 students from a variety of institutions throughout the UK, and each recipient auditioned for the bursary in front of a panel on a West End stage.
'I'm delighted to be a winner of the 2016 Laurence Olivier Bursary, it is proving a tremendous help,' said Nathan, who is already using the bursary to enhance his studies.
'This bursary allowed me to spend that bit extra on head shots, which I have done and was a brilliant experience! Thanks to Charlie Carter who took them! I was able to buy the things I needed to prepare for my final year. I didn't have to put in ridiculous hours at work, allowing me to relax more and enjoy my summer break. I'm now going into this year feeling prepared, energised and focused.'
Director of Manchester School of Theatre, David Shirley commented, 'I am delighted for Nathan, who is most deserving of this award. We appreciate the generosity of the Laurence Olivier Trust and the support they have offered our students. In recent years, a number of our students have won this award, which indicates the success of the training and the esteem in which our students are held.'
Nathan will be commencing his third year this September and shortly after will be performing in the Manchester School of Theatre production 'The Blue Room'. You can find out information about the upcoming Manchester School of Theatre performances on the Manchester School of Art events page.