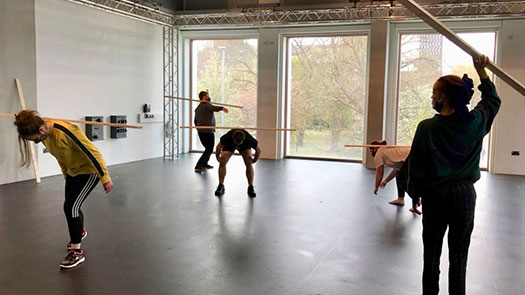 Performance
MA – 1 year
(
full-time
)
, 2 years
(
part-time
)
MFA – 2 years
(
full-time
)
The MA/MFA Performance is an exciting taught masters programme that offers a practical, versatile and interdisciplinary approach to performance-making and training. The programme provides students with an advanced and practical understanding of current performance practices, drawing on a broad range of artistic and theoretical influences. The development of new creative practice is at the core of the programme, as well as how this work might be developed and profiled in a professional context.
Furthermore, MA/MFA Performance also offers students the chance to specialise in either of the distinctive areas of laboratory theatre or contemporary performance, or to combine elements from both with direct experience of a current professional arts context. The experience of these options is fed through a further process of critical and professional contextualisation, before students embark on the creation of their own major projects as the culmination of the degree.
The laboratory theatre specialism focuses on performer training, dramaturgy and socially-engaged cultural actions. It also offers students the unique opportunity of a residency at Nordisk Teaterlaboratorium (NTL) in Denmark, the umbrella organisation of which internationally renowned laboratory theatre group Odin Teatret (Denmark) is a part. The premium uplift for students on the Laboratory Theatre specialism is £2,000.
The contemporary performance specialism focuses on the creation of innovative and experimental performance practice, within or across the categories of radical theatre, contemporary dance and performance art/live art. It draws particularly on the acclaimed interdisciplinary ethos and context of the Manchester School of Art and Manchester's international arts networks.
Special Features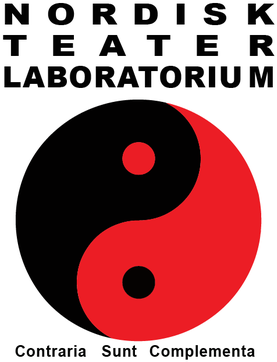 —

MA/MFA Performance capitalises on the cultural effervescence of Manchester and the North West region, whilst maintaining an outward-looking ethos, offering students the ability to develop an artistic voice with internationally renowned partners including Denmark's Nordisk Teaterlaboratorium.

—

Our location in the landmark new Grosvenor East building provides the programme with access to significant resources and the potential for cross-disciplinary influence and impact from a wide range of related arts and humanities practices in the faculty.

—

The degree is taught by practitioner-researchers at the forefront of the performance field, with specialist knowledge in contemporary performance and laboratory theatre.

—

The programme prepares students to make radical theatre and performance that responds to the unique challenges of the 21st century.
Course Content
MA/MFA Performance is a core programme that locates concepts central to the act of 'performance' that expose and enhance the distinctive knowledge of different performance specialisms. It creates pools of research-led knowledge for students to immerse themselves in and respond to. This pathway combines practice-based and theoretical core spaces that anchor a student's learning journey, creating an environment for emerging and mid-career artists to transform/develop/consolidate their practice.
The core and specialist routes provide a bridge between undergraduate study, postgraduate research and the professional world, and provide developing artists with further opportunities to hone their practice.​
Year 1
(

MA Full-Time

)

MA Units

Progression onto the MFA requires that all 180 credits of the MA are passed, with at least a mark of 50% in each unit.
Performer as Maker
Performer as Maker explores key contemporary performance strategies, drawn from radical theatre and dance practice, that focus on the body as an innovative source for developing material. The teaching delivery takes the form of a series of weekly workshops, which focus on ideas such as authenticity, presence, autoethnography and identity.
Performance in Context 1
Performance in Context 1 introduces you to the artistic and theoretical contexts in which current contemporary performance practice operates. Working closely with the MA's practice-based units, it explores key critical and theoretical perspectives, such as phenomenology, interculturalism, digital humanities and performance politics, that inform innovative contemporary performance.
Major Project
In this unit you pursue artistic and theoretical research questions through the generation of a significant new piece of contemporary performance practice. The work is developed through close collaboration with your staff mentor and involve several points of sharing with the wider staff and student team. You will produce an appropriate professional trajectory for the project, identifying appropriate strategies for public engagement and meeting the strategic priorities of relevant funding bodies and/or support structures and networks. This work is shown in a key performance event produced by the student body.
Professional Practices
This unit reflects on the professional contexts that exist for contemporary performance, and engages with key strategies for self-producing and profiling performance work. Within the unit you select, directly engage with, and then reflect upon, a specific professional performance context, placing it into the broader contexts that exist, for example state support for the arts, arts marketing, ethics, local and regional arts provision, artist networks, and international frameworks.
Performance in Context 2
This unit continues to explore the current field of contemporary performance, building upon the work developed in Performance in Context 1. Here the focus shifts to inviting creative interplay between theoretical and artistic practice, as you are supported in the artistic and theoretical contextualisation of your own practice.
Year 2
(

MFA Full-Time

)

MFA units

For students to graduate with the MFA in a bracketed specialism, they will need to carry their specialism into the MFA, for example, in the Production unit, students focusing on Laboratory Theatre will come out with MFA Performance (Laboratory Theatre).
Production Contexts
In this unit you will identify new professional contexts for your work that will enable you to sustain your professional practice. The unit has a particular emphasis on the potential for European and international networks, as well as interdisciplinary fine/digital art contexts, to support innovative contemporary performance practice. Here you will articulate, develop and actualize contemporary self-production strategies, such as setting up an artist's network, exchange project or creative platform for your work. The unit will be assessed by portfolio submission, which can include a range of materials including project proposals, feasibility studies, and promotional material.
Production
This unit offers you the opportunity to develop a major practice-based project that is specifically designed to operate within the professional context identified in the Production Contexts unit. You will create and self-produce an innovative piece of work, or platform, exhibition or exchange event, that promotes and sustains your work. You might choose to work individually or in a collaborative group and will be supported in the development of the work by a staff mentor.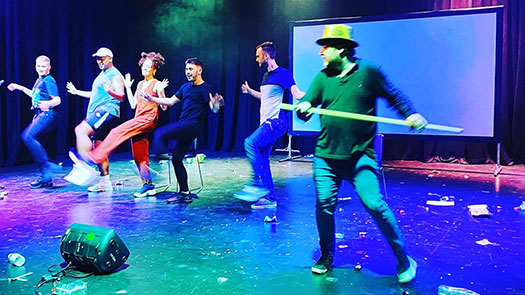 Graduates
MA/MFA Performance graduates will leave the programme able to operate as performance practitioners at a professional level, whilst understanding the vocational and critical contexts in which the field operates. This will empower them to develop a career as freelance theatre artists, or as other professionals in the sector (producers, programmers, facilitators, curators, pedagogues etc.) or to combine these identities based on their own interests/skill-sets, as is increasingly common practice in the portfolio careers built by performance artists.
The course offers the opportunity of participating in a residency at Nordisk Teaterlaboratorium (NTL) in Denmark.
Making an Application
Entry Requirements
Normally applicants will have a good undergraduate UK honours degree (minimum 2:2) in a related subject (or international equivalent), or a degree-equivalent postgraduate diploma, or a professional qualification, or relevant professional practice.
IELTS overall requirement 6.5 with no less than 5.5. in any category.
Progression onto the MFA requires that all 180 credits of the MA are passed, with at least a mark of 50% in each unit.
Interview may be required.
How to Apply
Please apply online using the link below.
Tuition Fees
2024 Entry
The fees for 2024 entry are still to be confirmed.
Eligible alumni receive a 20% discount on their postgraduate tuition fees. Find out more about our Alumni Loyalty Discount.
Additional Costs
Specialist Costs
£100*
plus optional £2500*
—
Students undertaking the Laboratory Theatre specialism will be required to pay a premium uplift of £2,000.
Students may incur production costs, up to £500, depending entirely on their own creative decisions/individual practice, particularly within the Major Project unit. There may also be some travel costs involved in the Contemporary Performance Professional Practices unit, should the student choose to focus on an artwork context that requires travel.
Students will also be expected to attend a number of live performance events to support their studies during the programme, costing a maximum of £100 in total.
Trips and Placement Costs
Optional £300*
—
For Bracketed Specialism Laboratory Theatre, costs for students while on the short residency with NTL in Denmark will include travel (including visa costs as necessary) and food.
* All amounts shown are estimates.