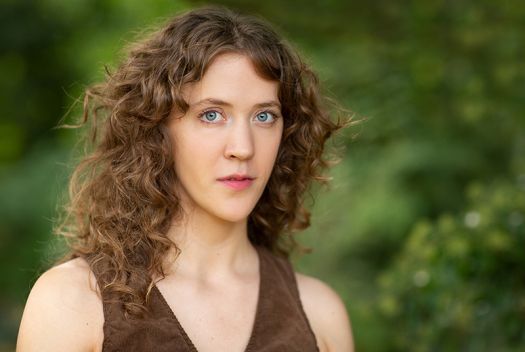 Acting graduate making silver screen debut in British action comedy
14 November 2023
Greta Hansen features in 'Sumotherhood' which is available to watch at UK cinemas
A rising star is making her silver screen debut featuring in British action comedy Sumotherhood, a role which she secured shortly after graduating from Manchester Met's Manchester School of Theatre.
Greta Hansen, who graduated from BA (Hons) Acting in 2021, auditioned for a role in the film soon after graduating by submitting a self-tape as in person auditions were not taking place due to the pandemic.

Drawing on improvisation and comedy skills she learned during her studies, Hansen successfully landed the role where she featured in a large ensemble and heightened comedy scene in the film.
Featuring a glittering array of celebrity cameos including appearances from Jennifer Saunders, Ed Sheeran, Denise Van Outen, Lethal Bizzle, and Jeremy Corbyn, Sumotherhood is an action comedy described as "a parody of the UK urban genre" following wannabe gangsters Riko and Kane. Written and directed by Adam Deacon, who also stars in the film, it is a follow up to his directorial debut Anuvahood (2011).
This is the latest in a string of professional acting roles Hansen has secured since graduating in 2021 including a role in new Apple TV feature film The Gorge, starring in a music video for Indie band Bastille, and appearing in a range of adverts.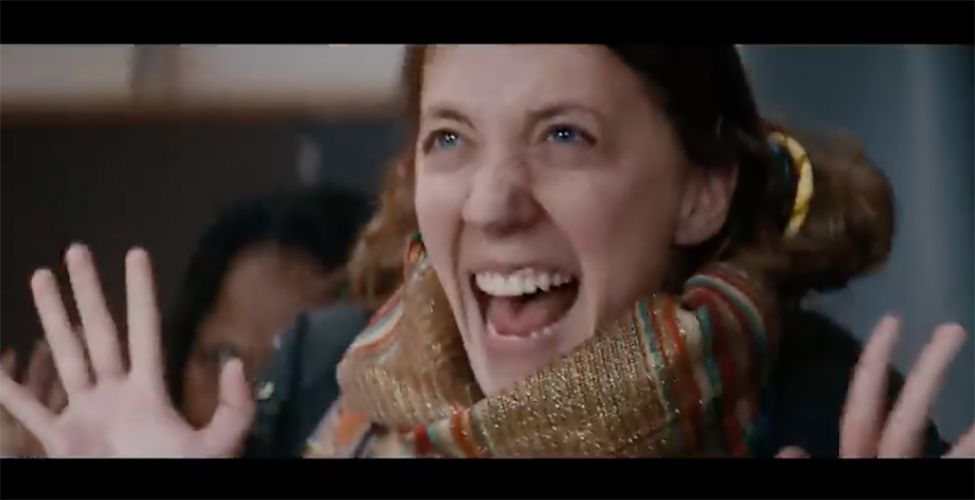 Hansen said: "I feel incredibly grateful to have secured several professional roles since graduating which I have learned so much from. After graduating, I felt ready to work which I think was because of the fantastic training and support I received from Manchester School of Theatre.
"I think my studies really gave me a confidence in my own craft and helped me to overcome any fears I had about taking on new roles that were outside of my comfort zone."
Most recently, Hansen has finished filming for Apple TV's upcoming romantic action film The Gorge directed by Scott Derrickson, and starring acclaimed actors Sigourney Weaver (Alien, Ghostbusters), Miles Teller (Top Gun: Maverick, Whiplash) and Anya Taylor-Joy (The Queen's Gambit).
Working on a high production film set alongside the lead character has given Hansen the opportunity to develop as an actor and learn from industry greats she was working with.
Speaking about filming for The Gorge, Hansen said: "I feel very lucky to have had the opportunity to work alongside some very talented and lovely actors who I've learned an awful lot from. These roles have driven me in a good direction with my career and I'm excited to work on bigger projects in the future."
Hansen also starred in the lead role in the joyful music video for Shut Off The Lights by Grammy award nominated indie band Bastille.

Playing an office worker in a high comedy role, Hansen was able to put into practice valuable skills she learned at Manchester School of Theatre.
Kevin Egan, Senior Lecturer in Drama and Contemporary Performance, Programme Leader for MA/MFA Performance, and Graduate Outcomes Champion at Manchester School of Theatre, said: "It's always wonderful to see graduates of Manchester School of Theatre putting their training and skills to good use. We're pleased to see Greta's hard work and dedication to the craft has enabled her to secure these fantastic roles in film and television and we cannot wait to see what comes next for her!"
Manchester Met's Manchester School of Theatre has produced a long line of successful acting talent including John Bradley (Game of Thrones), Zawe Ashton (Fresh Meat), Yasmin Mwanza (Spiderman: Far From Home), Elliot Knight (Color out of Space) and multiple award-winner Julie Walters.
Sumotherhood is available to watch at UK cinemas nationwide, and The Gorge will be released on Apple TV (date TBC).