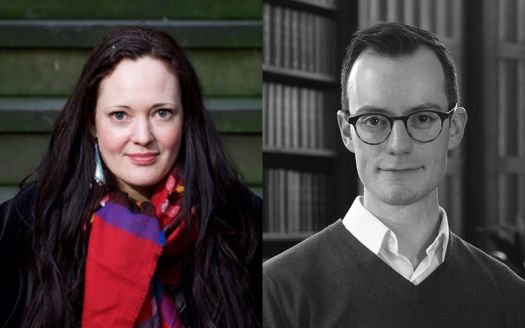 Winners of inaugural QuietManDave Prize for flash fiction and non-fiction are revealed
8 October 2020
Elisabeth Ingram Wallace and David Calder win award that honours much-loved Manchester critic
The winners of the inaugural QuietManDave Prize have been revealed as Elisabeth Ingram Wallace and David Calder.
The new short-form writing prize honours much-loved Manchester writer and critic Dave Murray, who passed away last year.
Ingram Wallace scooped the top prize in the Flash Fiction category with her story Granny Smith, Queene. Meanwhile, Calder picked up first place in the Flash Non-Fiction category with These Insane Animals, or, A Strange Interlude, his first piece of flash non-fiction. Both winners have been awarded £1,000 prize money.
The QuietManDave Prize is run by the Manchester Writing School at Manchester Metropolitan University, in conjunction with the Manchester School of Theatre.
The prize was judged by short story writer, essayist and poet Kate Feld, author and poet Tania Hershman and Shane Kinghorn, Senior Lecturer in Drama and Contemporary Performance at Manchester Metropolitan, who has previously worked in London as a director and dramaturg (a literary advisor or editor found in theatre, film or opera companies).
The prize celebrates new and emerging short-form writers and was developed in recognition of Murray's achievements and his passion for writing, something which he embraced later in life. Murray kept culture lovers in Manchester entertained and informed through the QuietManDave blog, which featured evocative writing about new places, theatre shows and other creative events going on in the region.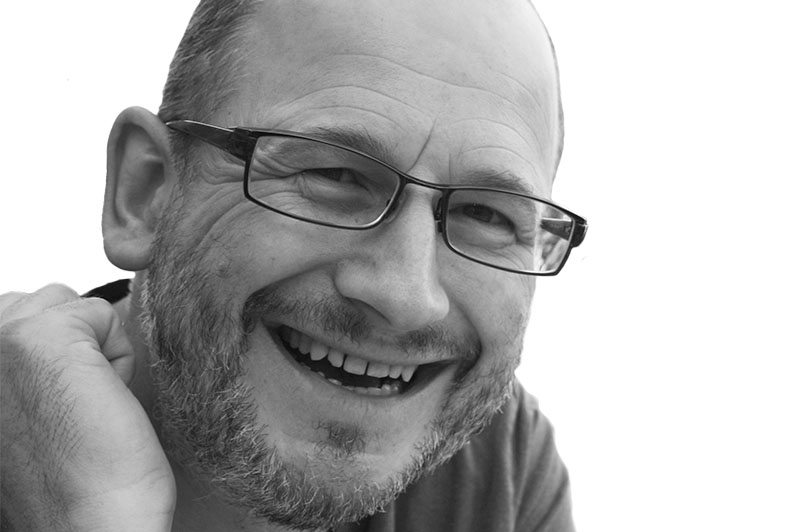 The prize has been initiated and funded by Murray's family, including his wife Vanda Murray OBE, who is a senior non-executive director with several organisations and former chair of Manchester Metropolitan's Board of Governors.
Winners
Winner of the Flash Fiction prize Ingram Wallace writes flash fiction, short stories, and is currently writing a novel. She was named winner of the Mogford Short Story Prize, Writing the Future, and a Scottish Book Trust 'New Writers Award'. Her work has appeared in SmokeLong Quarterly, Atticus Review, Flash Frontier among other journals and anthologies, including Best Microfiction 2019.
I am honoured to be shortlisted during this inaugural year, among writers I love and respect, some I am excited to discover for the first time.
Ingram Wallace said: "The QuietManDave Flash Fiction Prize is unique in celebrating a life through words; a precious legacy in support of writers, and the scope of the Flash Fiction form. I am honoured to be shortlisted during this inaugural year, among writers I love and respect, some I am excited to discover for the first time.
"I am very happy and thankful to the judges and to all involved for inviting me along to the QuietManDave party. I am tooting my Flash horn, and throwing my Flash glitter, yowling my Flash karaoke, and drinking ten shots of Flash tequila, in celebration of each of the ten shortlisted writers. I will treasure up this experience as a highlight of 2020. This is such a joy. Thank you."
Calder, winner of the Flash Non-Fiction Prize, was born in Canada and raised in the United States. He completed a PhD in Theatre and Drama at Northwestern University before moving to the UK to teach at the University of Manchester.
His essays on theatre have appeared in Contemporary Theatre Review, Theatre Journal, TDR: The Drama Review, and several anthologies, and his first monograph was published in 2019 by Manchester University Press.
I am grateful that, through the efforts of the prize founders and judges, Dave will continue to inspire and bring new writing into the world.
Calder said: "I am honoured to receive this award established in memory of Dave Murray. I cannot remember when I met Dave, but I know it was at the theatre. Every few months our plans would align serendipitously so that we'd bump into each other at a theatre bar two, even three times in a week.
"We would talk about writing and theatre and writing about theatre. Dave gave me permission (or rather, the courage not to ask permission) to explore other forms of writing alongside my academic work. I am grateful that, through the efforts of the prize founders and judges, Dave will continue to inspire and bring new writing into the world."
Runners-up
Second place in the Flash Fiction category was awarded to writer and healthcare assistant Natasha Derczynski for her piece Two Boys Together, while taking home third place is writer Helen Rye for her piece The Lost Girls.
Derczynski said: "I'm over the moon. Thank you to the judges for seeing something in my work. It feels like me and this story have been on quite a journey this year - it was written in the middle of lockdown this spring while I was feeling stuck and searching for inspiration. What a place for it to end up, and what an incredible roll call of writing talent to be listed amongst."
Rye said: "What a huge honour it is to have two stories included in the inaugural shortlist of a competition commemorating the life of a writer so clearly loved by so many within the literary community and to win a prize."
In the Flash Non-Fiction category, software engineer Alex Eiseman was named runner-up with Mud, their first piece of published work. Third place has been awarded to writer Jude Higgins for her piece Night Demons.
Eiseman said: "I'm honoured to be selected within the QuietManDave competition. Writing has always been a part of my identity but this is the first time I have been selected for an established publication."
Higgins said: "I am thrilled to be shortlisted for this inaugural award in honour of the memory and achievements of QuietManDave. I certainly wasn't expecting it with this very short piece. I usually write fictional stories and 'Night Demons' is one of only a few non-fiction flashes I have submitted anywhere, so it's wonderful it's got this far and is in such good company."
In its first year, the prize received several hundred entries across both categories, including submissions from all around the world.
Dr Jess Edwards, Head of English at Manchester Metropolitan University, said: "The Manchester Writing School has a longstanding mission to enable and support new writing, which we do in part through the prizes we run. The QuietManDave prize broadens the range of that support for new writing to shorter-form fiction and non-fiction, and like our other prizes has drawn an extraordinarily diverse range of entries from writers both experienced and relatively new. It commemorates a true enthusiast for and supporter of the literary arts and I'm delighted that we were able to work with the support of Dave Murray's family and friends to launch it."
Vanda Murray said: "On behalf of Dave's family, may I thank all those who entered and congratulate those shortlisted. The quality of entries has been outstanding. Dave's legacy is to inspire people to write and to share experiences. In these strange times, that is even more important. Thank you to everyone for making the first year of the QuietManDave Prize so successful."
Profiles of the winners and their pieces, along with the other shortlisted pieces, can be viewed on the QuietManDave Prize website.