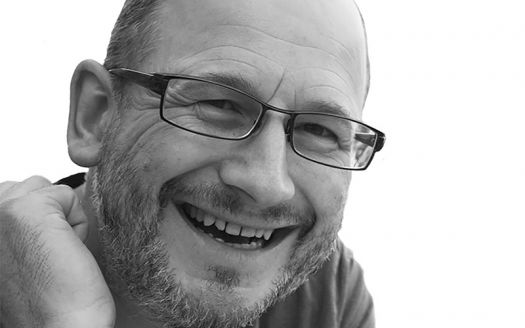 QuietManDave Prize 2020 longlist announced
16 September 2020
Prize celebrates new and emerging short-form writers and honours much-loved Manchester critic
The longlist for the inaugural QuietManDave Prize, a short-form writing prize that honours much-loved Manchester critic Dave Murray, has been announced today (September 16).

The QuietManDave Prize, which was named in honour of Murray, a popular Manchester-based writer and critic, who passed away last year, is run by the Manchester Writing School at Manchester Metropolitan University, in conjunction with the Manchester School of Theatre.

Developed in recognition of Murray's achievements and his passion for writing that he embraced later in life, the prize celebrates new and emerging short-form writers. It offers a top prize of £1,000, plus runner-up prizes, for Flash Fiction and Flash Non-Fiction, which for this competition are short-form written pieces under 500 words with no restriction on form.

The first year of the prize has attracted a significant number of entries, including some international submissions, ranging from realist stories to surreal pieces.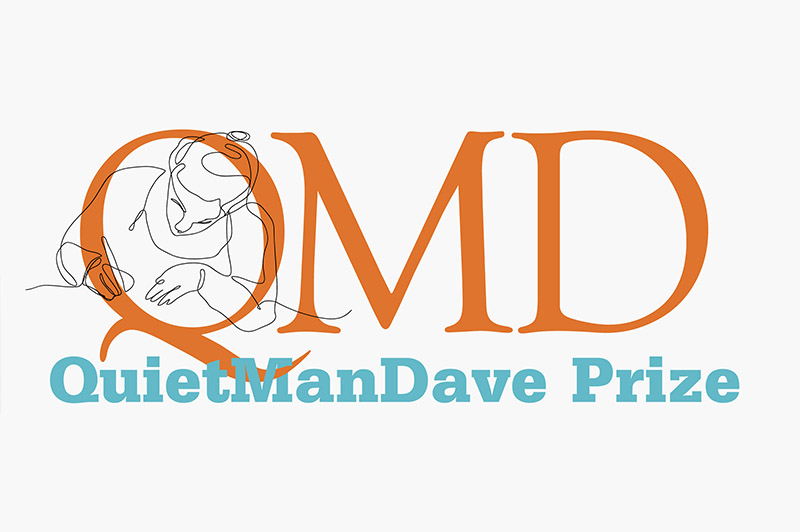 The longlist features entries from a wide range of published and unpublished authors in both prize categories.

Among them are Kalman Dean-Richards, Naomi Hamill, and Sarah Jasmon, all alumni of Manchester Metropolitan's MA in Creative Writing, along with local author Rosie Garland, and Sean Lusk, who won the 2015 Manchester Fiction Prize, which is run by Manchester Writing School.
The longlist has been selected by a panel of judges including short story writer, essayist and poet Kate Feld, author and poet Tania Hershman and Shane Kinghorn, who is Senior Lecturer in Drama and Contemporary Performance at Manchester Metropolitan, and has previously worked in London as a director and dramaturg (a literary advisor or editor found in theatre, film or opera companies).
It was so wonderful to see such a quantity and range of entries in this, the first year of the prize in memory of Dave. I hope he would have been as impressed as we were!
The judges were impressed with the diversity of approaches, especially in the non-fiction category with entries ranging from small but powerful theatre reviews to brief dispatches from the natural world, and from miniature travel essays to fragmentary lyric prose.

Hershman said: "The breadth of entries to both categories of the prize was truly breath-taking - in content, style and form. It was so wonderful to see such a quantity and range of entries in this, the first year of the prize in memory of Dave. I hope he would have been as impressed as we were!

"While the three of us were all drawn to different kinds of stories, and it took much discussion to reach our final results, there were some that stood out for all of us, which moved from the more magical and surreal to quite realist stories. I particularly enjoy flash fiction and non-fiction that plays with form on the page, and I always applaud writers who take risks, who don't tie everything up too neatly. I think those are the stories we have rewarded here, fictions and non-fictions which created whole worlds in 500 words or less, and gave us something more, something different each time we read them."

Feld said: "Judges always say this, but it really was true: our selection process was very difficult as there were so many wonderful entries. We spent a lot of time talking over details we loved and enjoying the richness and self-assurance of the pieces in the running.

"It's a great sign for the future of the prize that it has attracted so many high-quality submissions in its first year, from all kinds of writers living all over the world."

The prize has been initiated and funded by Murray's family, including his wife Vanda Murray OBE, who is a senior non-executive director with several organisations and former chair of Manchester Metropolitan's Board of Governors.

Vanda Murray said: "We are thrilled with the fantastic response to the QuietManDave Prize. The number and quality of entries is overwhelming. Dave would have been so happy to know that his legacy was truly encouraging people to write."

The full longlist can be viewed on the QuietManDave Prize website. The shortlist will be revealed later this month, and winners will be announced on 8 October.