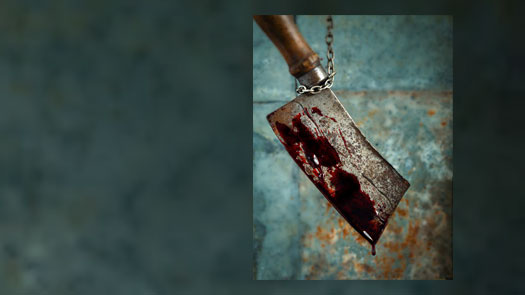 Thursday 7

–

Saturday 9 April 2022
The Gut Girls
By Sarah Daniels
Directed by Jonathan Woolf
The women of Deptford Foreign Cattle Market are up to their elbows in the guts and offal of animals, working twelve or thirteen hours a day preparing meat for London's butcher shops. They are pilloried, and marginalised, even if they are well-paid.
One local well-to-do woman decides that the Christian thing to do would be to teach these women how to act like ladies, train them up for a life as maid-servants. 'Improve' them. Of course, it doesn't work out that way and well meaning philanthropy gives way to conflict, hard life lessons and much soul searching.
Sarah Daniel's Gut Girls powerfully contrasts emerging female emancipation and solidarity with paternalistic tradition and the apparently pristine face of upper-class life.
It was commissioned by and premiered at the Albany Empire theatre in Deptford, London, in 1988
Cast
Lady Helena – Amelia Simpson
Polly / Emily – Elizabeth Meadows
Maggie – Jess Perillo
Kate / Eady – Ffion Eleri Evans
Annie – Rosie Walker
Priscilla – Claudia Whitby-Tillott
Ellen / Nora / Edna – Mia Gibson
Harry / Mad Jacko – Mark Emmons
Jim / Edwin – Sam Jukes
Arthur / Len – Jack Elliot Rawstron
Designer: Irene Jade
Lighting Designer: Douglas Kuhrt
Assistant Director: Lori Nicholson