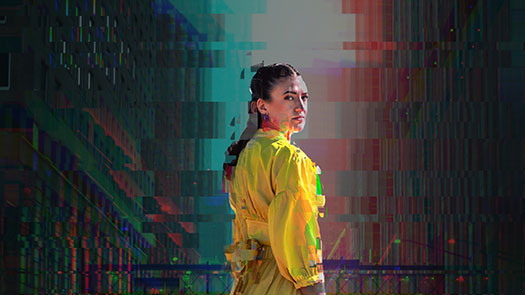 Friday 18

–

Monday 21 December 2020
Image of an Unknown Young Woman
By Elinor Cook
Directed by James Nickerson
A young woman in a bright yellow dress has been shot by the police. As the video of the shooting goes viral a revolution begins to stir. Ali and Leyla are panicking – they uploaded the footage and now the authorities are after them. In London, a woman has seen the video and wants to help. Yasmin is desperate to know if her missing Mother is still alive. As events begin to spiral out of control, the tension between truth and artifice becomes ever more strained in this 'startlingly theatrical look at what happens when it all kicks off'.
Cast
Yasmin – Amelia Lloyd
Leyla – Greta Hansen
Ali – Marley Brown
Nia – Rachel Sims
Candace – Molly Crighton
A – Laura Masters
B – Daniel Hird
C – Kelton Hoyland
Designed by Abby Clarke
Lighting by Douglas Kuhrt
Original Music Composed and Mixed by Garion Frith and Patrick Hemington
An amateur production by arrangement with Nick Hern Books.