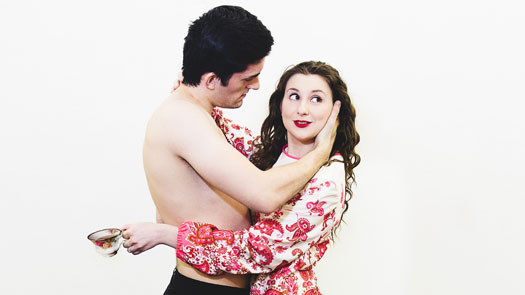 Thursday 4

–

Saturday 6 February 2016
The Country Wife
By William Wycherley
Directed by Lawrence Evans
Considered by many to be Wycherley's finest play, The Country Wife is a sharp attack on social and sexual hypocrisy and greed and on the corruption of town manners.
When Harry Horner, a witty libertine, spreads a false report that he is impotent as a result of having had the pox, he gains privileged access to various society ladies – each of whom believe he sacrifices his reputation for her sake!
When the overtly jealous country gentleman, Jack Pinchwife, arrives in London with his naďve and artless wife, Margery, his constant warnings against wrong-doing arouse her curiosity. Before long she too is seduced by Horner, and believes herself to be behaving merely 'as town ladies do'.
Featuring a menagerie of classic Restoration characters the play delighted and scandalized its original audiences in equal measure. It remains as vibrant and entertaining now as it was in when it was first performed in 1675.
Cast
Mr Harry Horner — Daniel Harkin
Mr Frank Harcourt — Lewis Frazer
Mr Dorilant — Lewis Molyneux
Mr Jack Pinchwife — Joseph Jordon
Mr Sparkish — James Eken
Sir Jasper Fidget — Daniel Allen
Mrs Margery Pinchwife — Amy Balmforth
Alithea Pinchwife — Arushka Pollard
Lady Fidget — Holly-Robyn Harrison
Dainty Fidget — Farran Mitchell
Mrs Squeamish — Queenie Ingrams
Lucy/Old Lady Squeamish — Laura Ferries
The Quack/Butler — Barney Healy-Smith
Designer: Olivia Du Monceau