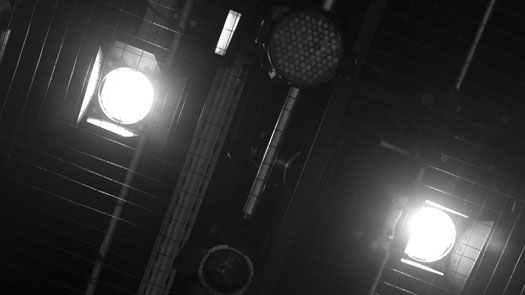 Wednesday 27

–

Saturday 30 November 2013
The Lower Depths
By Maxim Gorky, Translated by Kitty Hunter-Blair and Jeremy Brooks
Directed by Madeleine Potter
Maxim Gorky's play, The Lower Depths, depicting life in a Russian dosshouse, was first staged in the Moscow Art Theatre in 1902. Since then it has become an established classic, recognised as 'one of the 20th Century's great seminal works' (The Guardian).
The theme of harsh realism versus dramatic deceit pervades the play, as the characters choose to deceive themselves from the bleak reality of their condition.
If The Lower Depths is Gorky's most humane, hence most inconclusive play, it is by no means a play apart: like all his work it proceeds from the man himself, reflecting his own complexity and his own honest doubt  — Edward Braun.
Cast
Mikhail Kostyliov - Max Sterne
Vassilissa Karpovna - Caitlin Drabble
Natasha - Elena Clements
Medvediev - Joe Purcell
Vassily Pepel - Simon Pothecary
Andrey Klehsch - Eric Bridgwater
Anna - Sian Morgan
Nastya - Margaux Stones
Kvashnia - Fiona MacNeil
Bubnov - Jordan Turk
Baron - Ben Boskovic
Satin - Layton Daws
Actor - Alex Phelps
Luka - Dale Mathurin
Aloyshka - Elliot Pizer
Tartar - Harry Parsons
Krivoy Zob - Christopher Finnegan
Company - Joseph Daniel-Taylor
Designer: Olivia Du Monceau