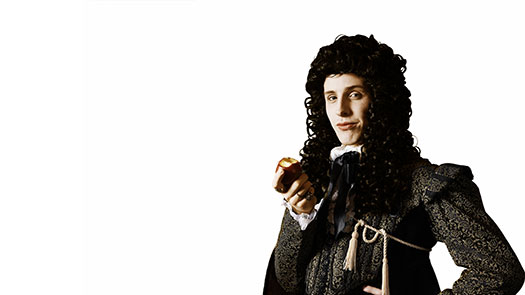 Thursday 8

–

Saturday 10 February 2018
The Man of Mode
By George Etherege
Directed by Chris Honer
One of the finest and early examples of the Restoration Theatre's Comedy of Manners, The Man of Mode offers a sparkling feast of wit and captivating humour.
Verbal brilliance, urbane sophistication and sexual conquest were the measures of success for the fashionable set who watched themselves being represented on the Restoration stage. Yet idealisation and satire, as Etherege's masterpiece reveals are flip sides of the same coin, and the play betrays deep anxieties about ridicule and social failure.
Any London beau would emulate Dorimant, the unconscionable rake who loves 'em and leaves 'em, but may also secretly fear that he in fact resembled Sir Fopling Flutter, the model of all Restoration Fops in his vanity and affection.
Described as 'the comedy of manners in its most concentrated form' (Brian Gibbons), The Man of Mode presents sharp social commentary, satire and witty dialogue.
Cast
Mr Dorimant – Jake Ashton-Nelson
Mr Medley – Jordan Tweddle
Old Bellair – James King-Nickol
Young Bellair – Matthew Heywood
A Shoemaker/Sir Fopling Flutter – Rufus Cameron
Lady Townley – Maryam Ali
Emilia – Maddie Wakeling
Mrs Loveit – Esther Thomas
Belinda – Megan McInerney
Lady Woodvill – Millie Gaston
Harriet – Michaela Forbes
An Orange-Woman/Busy – Eloise Power
Pert – Georgina Russell
Handy/Mr Smirk – Ned Cooper
La Tour/First Chairman – Robin Lyons
Footmen, pages and servants are played by members of the company.
Designer: Irene Jade