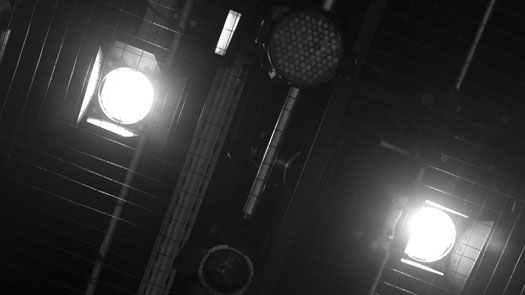 Thursday 14

–

Saturday 16 May 2015
Sanatorium Under the Sign of the Hour Glass
By Bruno Schulz, Adapted by Helena Kaut-Howson
Directed by Helena Kaut-Howson
This is the second and final work of Bruno Schulz, the acclaimed Polish writer killed by the Nazis during World War II. In the words of Isaac Bashevis Singer, "What he did in his short life was enough to make him one of the most remarkable writers who ever lived." Weaving myth, fantasy, and reality, Sanatorium Under the Sign of the Hourglass, is, to quote Schulz, "an attempt at eliciting the history of a certain family... by a search for the mythical sense, the essential core of that history."
Adapted for the stage by Helena Kaut-Howson, this interpretation is sensitive, moving and deeply poetic.
'The memories of a child blessed with an extraordinary sensitivity projected with the eye of an artist; his pilgrimage into a lost and happier past.' — Phillip Roth
We regret that the Wednesday evening performance has had to cancelled due unforeseen circumstances. We will be contacting anyone who has already purchased tickets for the 13th May. Please email capitoltheatre@mmu.ac.uk if you have any questions.
Cast
Joseph – Paddy Young
Father – Lewis David Brown
Mother / Doppleganger / Magda Wong / Officer – Emily Goldie
Dr Gothard / Ticket Collector / Uncle Jerome – Barney Thompson
Chambermaid / Doppleganger / Street Walker – Nadia Emam
Eddie / Doppleganger / Shop Assistant / Dog Man / Lucceni / Officer – Charles Reynolds
Aunt Reticia / Doppleganger / Queen Draga / Street Walker – Camrie Palmer
Lucia / Doppleganger / Street Walker / Shop Assistant – Beth Wilcox
Adela / Doppleganger / Waiter / Street Walker / Shop Assistant – Etta Fusi
Bianka / Doppleganger / Waiter / Shop Assistant – Grace Houston
Passengers on the train, Shoppers, Guests in the Night Club, Jews in a Synagogue, Town's folk, Dogs, Schoolchildren, Soldiers – Company
Designer: Olivia Du Monceau