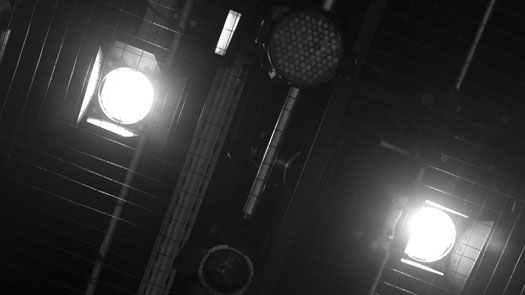 Wednesday 5

–

Saturday 8 November 2014
The Long Road / Five Kinds of Silence
By Shelagh Stephenson
Directed by Chris Hayes
The Long Road
With teenage killings as front-page news, Shelagh Stephenson's play could hardly be more topical as it explores the healing possibility of forgiveness even when you have suffered the most appalling hurt. As Mary sets out on the long, hard road to understanding her son's killer, she voices the need to do something - otherwise her son's death has no meaning and is simply a random act of pointless violence.
– The Guardian
The greater virtue, as Shakespeare knew, is to forgive, not least, as The Long Road so powerfully shows, as it is the best, perhaps the only way to save one's own soul and sanity.
– The Telegraph
Five Kinds of Silence
Billy controls his wife and two adult daughters to the extent that they cannot leave the room without asking permission. He runs his family as a personal fiefdom; the women are there to service him and his madness. He is violent, disturbed and sexually controlling. But he is also tragic, sad, a lost soul.
One day his family shoots him dead.
The play shows us a distorted world of madness, control and despair through the eyes of dead Billy and those of his family, struggling to understand reality outside of their stifling tomb.
Cast
The Long Road
Joe - Adam Karim
Mary - Alice Proctor
John - Charles Reynolds
Emma Price - Lucy Hilton-Jones
Elizabeth - Elise Taylor
Five Kinds of Silence
Billy - Kane Power
Susan - Annabelle Hollingdale
Janet - Jennifer Carss
Mary - Rhianna Compton
Policeman/ Psychiatrist 1 - Charles Reynolds
Detective/ Lawyer 1 - Adam Karim
Police Inspector/ Psychiatrist 2/ Lawyer 2 - Katie Chilton

Designer: Elizabeth Wright