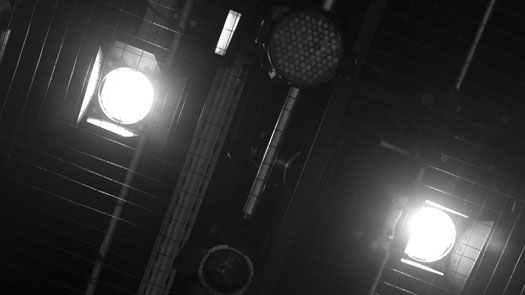 Wednesday 4

–

Saturday 7 November 2009
Dying For It
By Moira Buffini
Directed by Caroline Clegg
Freely adapted from Nikolai Erdman's The Suicide.
Halfway-dwelling Semyon is unemployed and disheartened with life. When his last hope for self-respect disappears, Semyon decides to take his own life. But word gets out and he finds himself inundated with sympathetic visitors – begging him to die on their behalf. Suddenly, he's an important man, and on the night of his proposed suicide events spiral out of control.
Premiered at the Almeida Theatre, London in 2007, Moira Buffini's Dying For It is a politically charged and powerful satirical comedy that balances pathos with razor-sharp, merciless wit.
Cast
Semyon Semyonovich Podekalnikov - Neil Gregor
Maria Lukianovna, 'Masha' - Danielle Richards
Serafima Ilyinichna - Emma Matthews
Alexander Petrovich Kalabushkin - James Adler
Margarita Ivanovna Peryesvetova - Katie Jacobs
Yegor Timoveivich - Aiden Darné
Aristarkh Dominikovich Grand-Skubik - William Rodell
Kleopatra Maximovna 'Kiki' - Chantelle Dean
Father Yelpidy - John Bradley
Viktor Vitorovich - Ben Seager
Stepan Vasilievich - Joe Hughes
Oleg Leonidovich - Sam Smith
Designer: Lara Booth