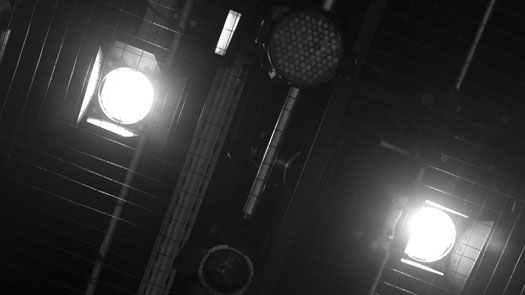 Wednesday 21

–

Saturday 24 May 2008
Innocence
By Dea Loher, Translated by David Tushingham
Directed by Helena Kaut-Howson
Following a number of highly acclaimed productions throughout Europe, we are delighted to present the British premiere of this extraordinarily moving and thought provoking work by one of Germany's most celebrated playwrights.
"'Innocence' is a polyphonic theatrical Passion about the state of the world, composed of many little individual destinies... This is probably Dea Loher's best, most densely-packed, most private and yet most worldly-wise text; a poetic elegy of linguistic beauty and power, carried by sombre melancholy and sarcastic fury."
(Christine Dössel in: Süddeutsche Zeitung, 14.10.2003)
"Dea Loher depicts these social borderline cases and confused human beings in 19 little stories. She presents sad and comical aspects of their lives, presents everyday existence, illness, and death. Tells of their yearnings, their guilt, and also of their innocence. In the course of the play all the characters meet once again; their fates intermingle and finally become a single story, telling of the sadness of the present day."
(Katrin Ullmann in: Der Tagesspiegel, online-edition, 13.10.2003)
There will be a Friday Matinee at 2.30pm in addition to the 7.30pm performances.
Cast
Shaun McKee - Elisio
Joe Ransom - Fadoul
Kate Sefton - Absolute
Nichola Greenhalgh - Frau Habersatt
Grant McAlister - Franz
Sophia Hatfield - Rosa
Sarah Adams - Frau Zucker
Sarah Amankwah - Ella
Peter Phillipson - Helmut
Alex McNally - Husband/Suicide 1
Nikky Norton - Wife/Suicide 2
Phillip Maxwell - Young Doctor
Chorus: Members of the Company
Designer: Lara Booth