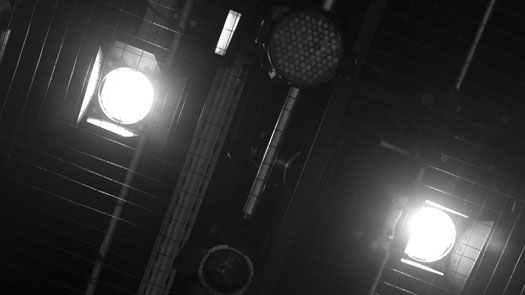 Wednesday 15

–

Saturday 18 June 2005
Breezeblock Park
By Willy Russell
Directed by Kate Marlow
1974 was the year of Wombling Merry Christmas, of Morecambe and Wise dancing with Pan's People and Henry Cooper exhorting blokes to splash it all over. It was also the year that Willy Russell proved he could write structured, well-made plays.
Breezeblock Park examines the existence of a working-class Liverpool family, the traditions and prejudices that form the dynamics of the relationship, set within the context of the sociopolitical climate.
In the midst of Yuletide festivities, issues surrounding class consciousness, snobbery, materialism, sibling rivalry, matriarchy and "civilised" middle-class culture are explored.
Precursor to Educating Rita, Breezeblock Park portrays the constraints imposed on individuals by class identity and tradition, the suppression of ambition and the younger generation's desire to challenge orthodoxy.
Breezeblock Park encapsulates Russell's attentiveness to his own surroundings. Exploring cultural and philosophical questions in an intense yet comical manner. Breezeblock Park has a nostalgic feel while retaining characters still familiar today.
Cast
Claire Jones - Betty
Graeme Brookes  - Syd
Laura Justice - Sandra
Paula Williamson Vera
Colin Connor - Tommy
Claire Disley - Reeny
Phil Ford - Ted
Jack Allen - John
Marcus J Evans - Tim