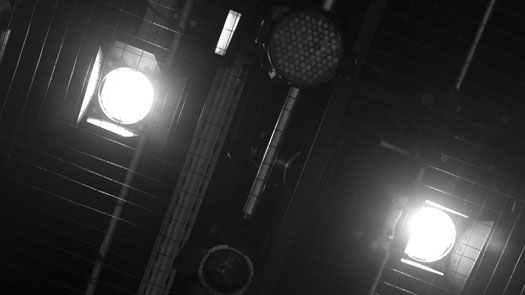 Wednesday 2

–

Saturday 5 April 2003
Tales from the Vienna Wood
By Odon von Hovarth
Directed by Matthew Smith
Horvarth was a German-speaking Austro-Hungarian whose plays were banned during the Third Reich and rediscovered in the mid-sixties; and in this particular piece dating from 1930 he was writing a prophetic bourgeois tragic-comedy.
Marianne, the heroine, is the daughter of a respectable toy-shop owner. She jettisons her fiance, runs off with an opportunist layabout, has a baby by him and when she in turn is abandoned joins a night club dance troupe. After a head-long encounter with her father in a Viennese club, she is gaoled for theft and emerges to find that her baby had died through the gratuitous cruelty of her lover's Wachau grandmother......
What the play does do, reinforced by Schell's bravura, is to give a picture of a society full of sentimental romanticism that has just about reached bursting-point.
Cast
Christopher Hollinshead - Alfred, Boyfriend
Peter Barich - Ferdinand von Hierlinger, The Confessor
Daniel Wallace - Oskar, The Compčre
Jonathan Baden - The Captain
Alan Drever - Havlitschek, The American
Simon Gayfer - Zauberkönig
Andrew Porter - Erich
Krista Tuchscherer - Mother, Child
Gerry Kerr - Valerie
Sonya Moorhead - Ida, Helene
Philippa Paget - Marianne
Paris Petgrave - The Lady, Servant, Girlfriend
Charlotte Peach - First Aunt
Susi Wrenshaw - Secont Aunt
Beth Fielding - Emma, Child
Sara Uttley - The Baroness