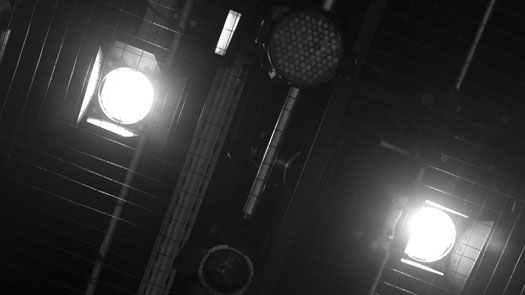 Wednesday 29 May

–

Saturday 1 June 2002
Attempts On Her Life
By Martin Crimp
Directed by Matthew Dunster
Attempts to describe her?
Attempts to destroy her?
Or attempts to destroy herself?
Is Anne the object of violence?
Or its terrifying practitioner?
Annie is so shrouded in mystery that perceptions of her range from terrorist to porn star to girl-next-door to a model of a new car. Is she friend, enemy, mercenary, Samaritan? Attempts to describe her could also be attempts to destroy her.
The sub-title for this play is "Sixteen Scenarios for the Theatre". It is a slice of theatre which takes fragments from life and slowly pieces them together. Each fragment is apparently enclosed, but they evoke a world of power and fear.
Cast
David Alexander
Claire Bleasdale
Franki Briers
Louise Howells
Mimi Beaufort-Spontin
Jay Thomas
Sophie Wright
Mo Zainal
Photography by Annie Wallace.