12 October 2007
Big win for English
Courses 'intellectually stimulating'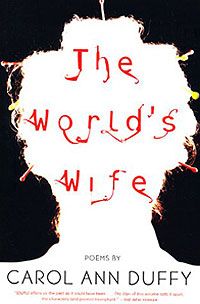 UNDERGRADUATES in English at MMU are among the most satisfied in the UK, according to the Government's National Student Survey.
A poll of 187,000 UK students rated MMU as one of the best places in the country for English, literature and creative writing.
92% of MMU undergraduates rated the quality of teaching on the courses excellent, 91% said staff had made the subject interesting and 93% said their course was 'intellectually stimulating'.
The results place English easily within the 25% of best courses in the UK, for which the benchmarks are 88% (teaching), 83% (subject interesting) and 89% (intellectually stimulating).
Academic support
English also scored better than the national average when students were quizzed about academic support and organisation and management.
Overall 88% were very satisfied with MMU English courses, significantly higher than the 81% of UK students satisfied overall with their university course.
Head of English at MMU, Professor Sue Zlosnik, said: "I am delighted that English at MMU has done so well in the NSS. We keep our practices continually under review in order to provide the best possible student experience.
"I am particularly pleased that we scored so highly in relation to intellectual challenge. We believe that this reflects the stimulating environment of the English Department where students are taught by lecturers who are both committed teachers and serious researchers.
Creative writing
"In our flexible and varied curriculum, they also have the opportunity to explore their own writing talents.
"Our leading Writing School runs an exciting programme of events with distinguished visiting writers, which is open to all and undergraduates are welcome to join our thriving community of postgraduate students in our research seminar programme.
"There's always something happening in English!"
For more about studying English at MMU, go to www.hlss.mmu.ac.uk/english