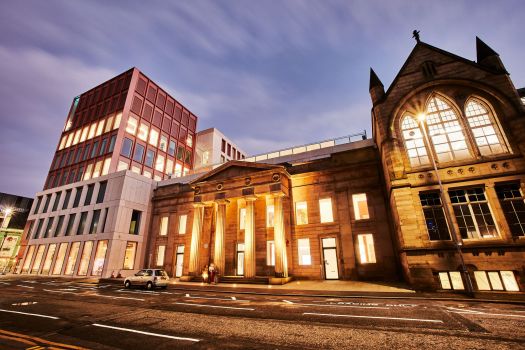 Alexander Clements
28 July 2022
Remembering an inspirational acting and voice teacher at the School of Theatre
It was with real sadness that staff and alumni at the Manchester School of Theatre heard of the passing of one of it's longest serving acting and voice teachers Alexander Clements.
Born in Essex, Alex studied history, English and French at London University graduating in 1961. He won a scholarship to the Royal Central School of Speech and Drama where he trained as a teacher of acting and voice and later he joined the Royal College of Music in Manchester as an acting teacher.
Alex began at the Manchester Polytechnic School of Theatre in 1971, (later to become the Manchester Metropolitan University) where he taught students including Julie Walters, David Threlfall, Bernard Hill, John Thompson and Steve Coogan. He retired in 2004.
He was an inspirational and dedicated teacher of the methods of Stanislavski and generations of actors working today have benefited immensely from his calm, methodical and thoughtful approach to the craft of acting. In his project based work with first and second year students and his final year shows with our graduating students, Alex's productions were always witty and erudite, tremendously well directed and always wonderful showcases for our talented students.
He was a warm, gracious, talented man with a deep passion for and profound understanding of the training of actors and of the theatre itself.
He will be greatly missed by all who knew him, worked with him and were taught by him here at Manchester School of Theatre.