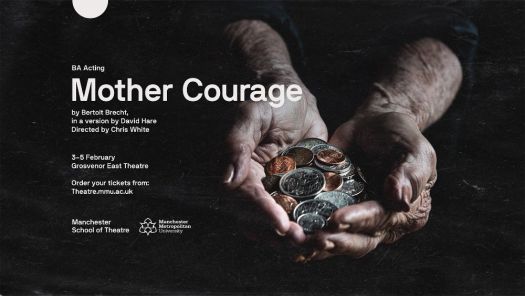 Manchester School of Theatre announces first shows in outstanding new performance venue
1 February 2022
Mother Courage is first chance for public to see inside 180-seater theatre auditorium
The opening show to be staged in Manchester School of Theatre's outstanding new home has been announced - the public's first chance to see the next generation of acting talent to pass through its famed doors.
Mother Courage (February 3-5) will be staged in the School's new 180-seater auditorium, situated in Manchester Metropolitan University's new Grosvenor East building, its new creative hub for arts and humanities.
Dating back to 1970, Manchester School of Theatre has produced Oscar nominees, BAFTA and Olivier Award winners throughout its storied history.
Stars range from Steve Coogan and Julie Walters to Game of Thrones' John Bradley West and most recently 2021 graduates Ntombizodwa Ndlovu, who starred in the Manchester Royal Exchange's The Mountaintop last year and Kitty Watson, who has recently finished filming Tar with Cate Blanchett.
After temporarily moving teaching to No.70 Oxford Road while Grosvenor East was under construction, and staging productions at HOME, it is now restored to the heart of Manchester Metropolitan's creative campus.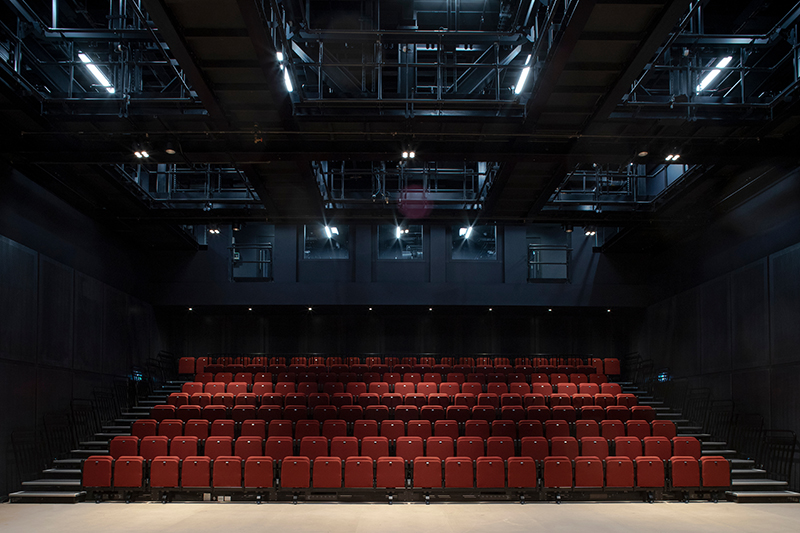 Tickets are now on sale for four performances of Mother Courage as well as for The Welkin (February 24-26).
David Salter, Programme Leader for BA Acting at the Manchester School of Theatre, Manchester Metropolitan University, said: "We are delighted to be opening our new theatre with two powerful and dynamic plays. It's a fantastic opportunity to showcase our hugely talented and versatile cohort of actors."
Shows
Directed by Chris White, Mother Courage is a contemporary version of Brecht's classic play by David Hare, a powerful and compelling reminder of the disasters of war. A witty and wry play, it chronicles the journey of Mother Courage and her children, as they fight to survive an interminable conflict in which there are no winners. This production features music and singing composed by the company.
The Welkin, by Lucy Kirkwood and directed by Fiona Buffini, tells the story of Sally Poppy in rural 18th century Suffolk, whose life is in the hands of 12 women to decide whether she should be sentenced to hang for a heinous murder.
History
Originally established to provide acting lessons for opera singers at the Royal Northern College of Music, Manchester School of Theatre is now rightly recognised as one of the elite drama schools in the UK, recently ranked 4th for drama and dance in the Guardian University Guide.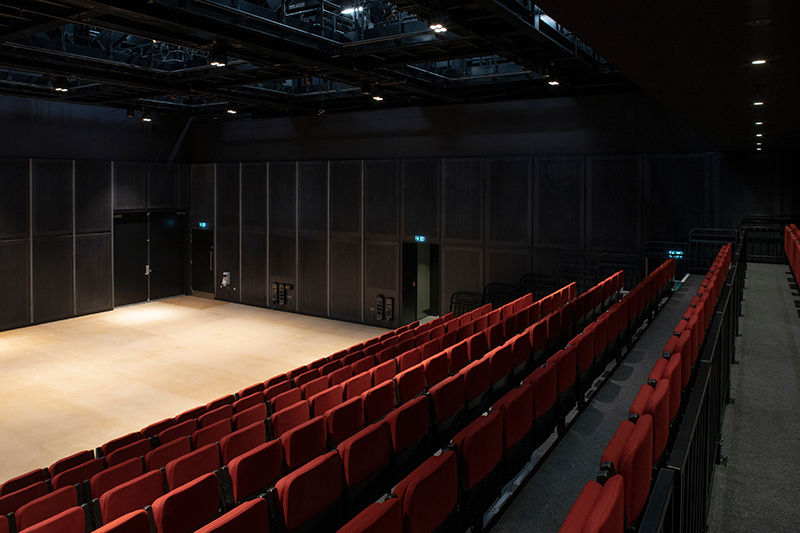 One of only 20 classical conservatoire-style acting schools in the country, the School is a member of the industry's heralded Federation of Drama Schools. It also sits among a community of artists, writers, filmmakers and other creatives within Manchester Metropolitan's Arts and Humanities faculty.
Benefiting from its location in the dynamic, creative city of Manchester, the School works closely with its cultural institutions, including the BBC, HOME, Royal Exchange Theatre, RNCM and the Halle Orchestra. Recent students have won the Alan Bates Award, The Carleton Hobbs Bursary Award and the Laurence Olivier Bursary, and continue to progress successfully into the industry.
Grosvenor East
A fully equipped flexible theatre space that seats 180 audience members, the new School of Theatre auditorium is capable of multiple configurations: thrust, flat floor and in the round.
Grosvenor East also offers light-filled, double-height studio spaces for teaching and rehearsals. One of the studios is fully equipped for productions with smaller audiences, complete with control room and lighting rig. Elsewhere, there is a suite of eight acting and voice studios, all fully acoustically sealed and fitted with sprung floors and AV facilities.