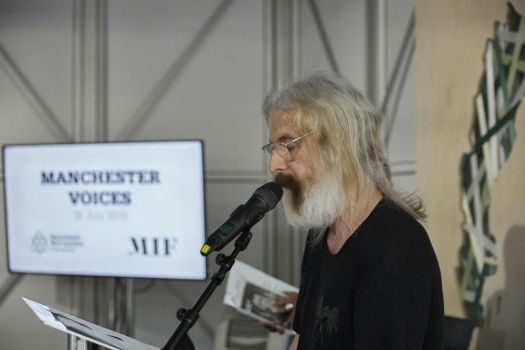 University puts on a show at Manchester International Festival
19 July 2019
The 'Manchester Voices' Glass House event attracted cultural and civic figures
The University's wealth of creative writing, performance and research excellence were celebrated in a special event at Manchester International Festival.
Leading cultural and civic figures from the city attended Manchester Metropolitan's one-off 'Manchester Voices' Glass House show, right in the heart of Festival Square.
The 'Manchester Voices' theme reflected the University's leading cultural role in the city, amplifying the voices of its diverse communities and inspiring the next generation of creative talent.
During the event, Manchester School of Theatre alumnus David Threlfall recited two of Andrew McMillan's poems, while fellow acclaimed writers from Manchester Writing School read and had their work performed by current acting students.
Sociolinguists Dr Rob Drummond and Dr Erin Carrie also presented their ongoing 'Manchester Voices' research project, which explores and examines the linguistic diversity of Greater Manchester.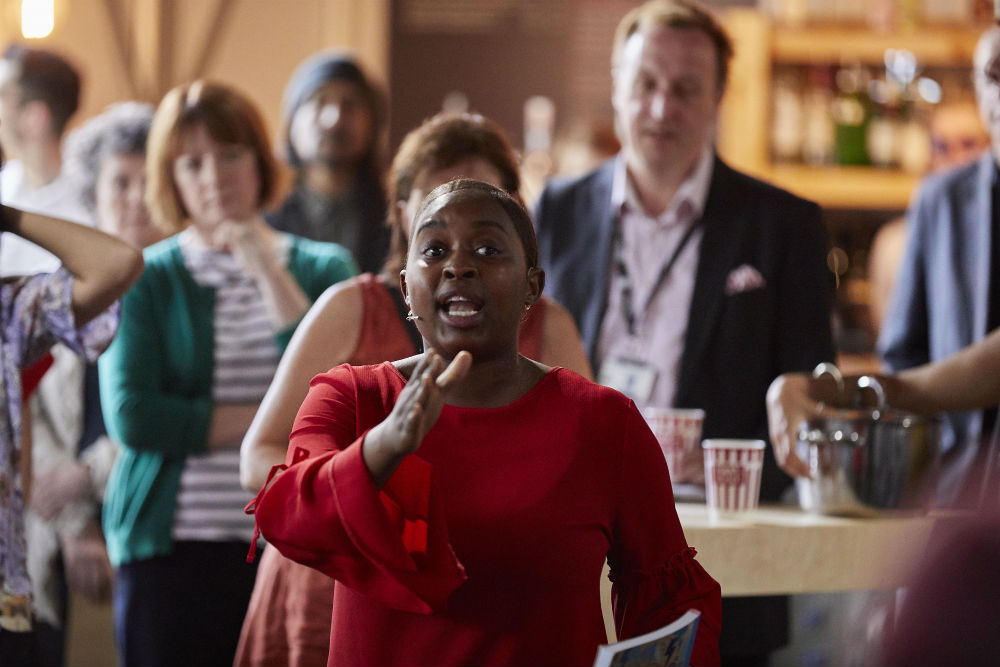 Manchester Metropolitan is a proud Gold sponsor of MIF, and University staff and students are once again heavily involved in writing, designing and performing at this year's Festival.
Penny Macbeth, Dean of Manchester School of Art, said: "Manchester Metropolitan University is home to leading artists, curators, performers, writers and thinkers, as well as quality research that impacts on the city as well as nationally and internationally.
"We are proud to play such an active role in Manchester International Festival and we were delighted to welcome distinguished guests to our Manchester Voices event which shone a spotlight on the incredible creative talent among our staff, student and alumni community.
"I wish to especially thank David Threlfall for joining us for such a beautiful reading of Andrew McMillan's poetry. It is always heartening to see our School of Theatre alumni maintain such an enthusiastic link with us, helping to inspire the current generation of acting students."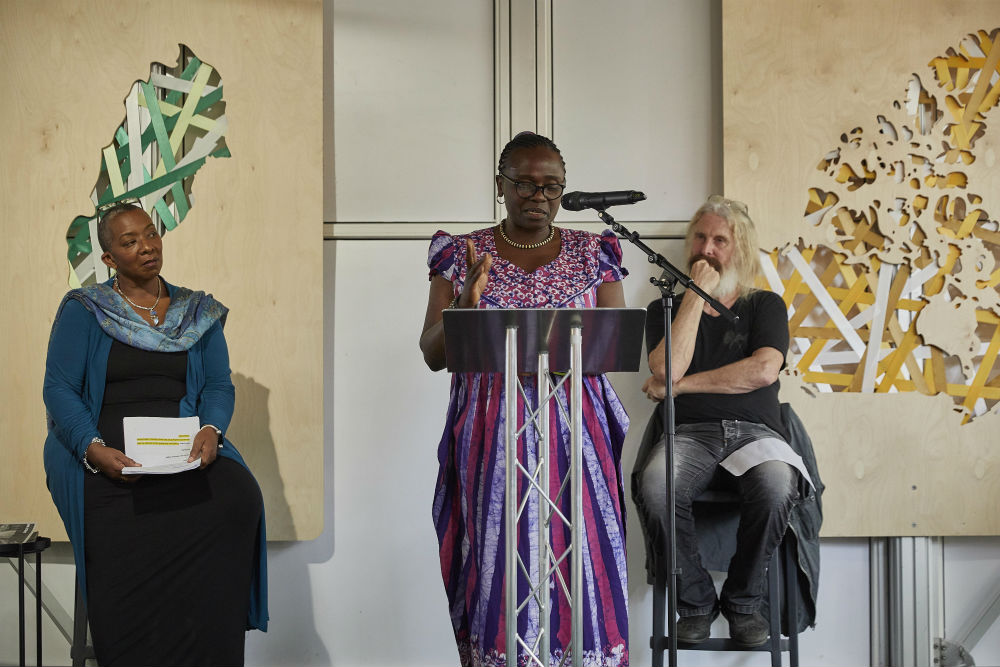 The event was compered by Shirley May, poet, performer and Visiting Teaching Fellow at the Manchester Writing School, and the Director of Young Identity, an organisation working to make poetry, on the page and in performance, accessible to young people in Manchester.
She introduced each performance, which included an immersive theatrical performance by BA Acting students of a new work written by Anjum Malik, Lecturer in Creative Writing and an accomplished scriptwriter, poet and performer. 'Hidden Stories: Time for Giving' was created with asylum seekers and refugees in Manchester, with support from the University, Arts Council England, Arvon, and the Portico Library.
Award-winning author and Lecturer in Creative Writing Jennifer Nansubuga Makumbi also read from her debut collection of short stories 'Manchester Happened'.
The Glass House event concluded with a second reading by Threlfall, who attended the School of Theatre in the 1970s before a hugely successful career as a TV, film and theatre actor and director. He was awarded an honorary Doctorate of Arts in 2013.
The star of Channel 4 series Shameless said: "I'm always very keen to keep up a relationship with the Manchester School of Theatre and with the University itself.
"When they asked me to take part, and to read some poetry, as a past student of the School of Theatre it was so nice to be asked."
Speaking to the attendees, he said: "For a lad born in Crumpsall, moving to Burnage, to be given an honorary doctorate by your hometown University is a huge honour, and it's so easy for me to come back and give back something that I was gifted."